Bauer mini cake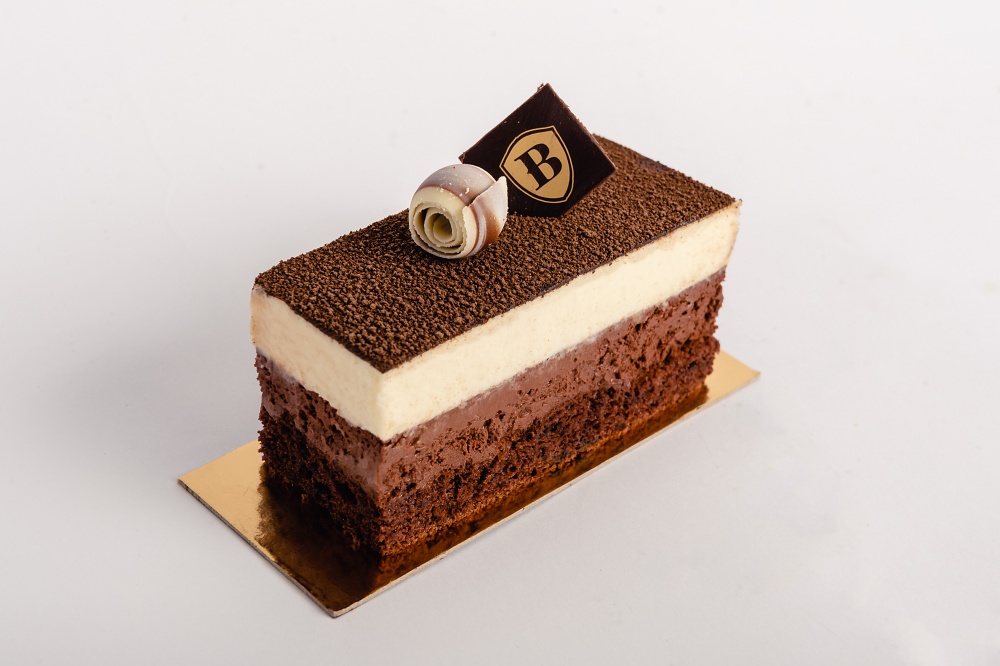 A flavour-balanced chocolate cake combining 70% Belgian and white chocolate in a perfect indulgence that melts on the tongue.
We sell by 10 pieces
Sales price without tax
69 Kč
Bauer mini cake
---
This cake for lovers of quality chocolate has a fine chocolate body with a sophisticated combination of chocolate mousse made of 70% premium Belgian chocolate and mousse made of quality white chocolate that will enchant your taste buds.
Chocolate Bauer cake is the perfect choice for a coffebreak, dessert at a company lunch or as a sweet spot when meeting friends. Every bite of this dessert will make you feel luxurious and delightful.
We sell by 10 pieces
Always fresh
Order 3 days in advance please
---
Alergens: (1) Cereals containing gluten, (3) Eggs, (7) Milk
Always fresh
We produce to order. Please order 48 hours in advance, 3 days for cakes. Thank you
Payment in advance
You can conveniently pay for your purchase in advance by card via the payment gateway.
Shipping and Pickup
We will be happy to deliver your purchase anywhere in Prague, but you can also pick it up in person.
Pick-up place:
Hotel U Prince, Old Town Square 29, Prague 1
Pick-up time:
Monday - Sunday: 10 a.m. - 7 p.m.
Prague delivery:
Monday - Sunday: 10 a.m. - 7 p.m.
Price 220 CZK.
Company: BHG Princ s.r.o., Staroměstské náměstí 460/29, 110 00 Praha 1, ID: 073 41 199, VAT-ID: CZ073 41 199